As discussed in Lesson 7, one key thing you'll need to start building your virtual tour is the verified business listing located on Google Maps. It is best to copy and paste the Google Maps link directly into the Location Finder on TourBuilder. Use the steps below to learn the best way to find a location on TourBuilder.
1. Copy and paste the Google Maps URL (link) directly into TourBuilder OR use the business' CID to find the location on Maps.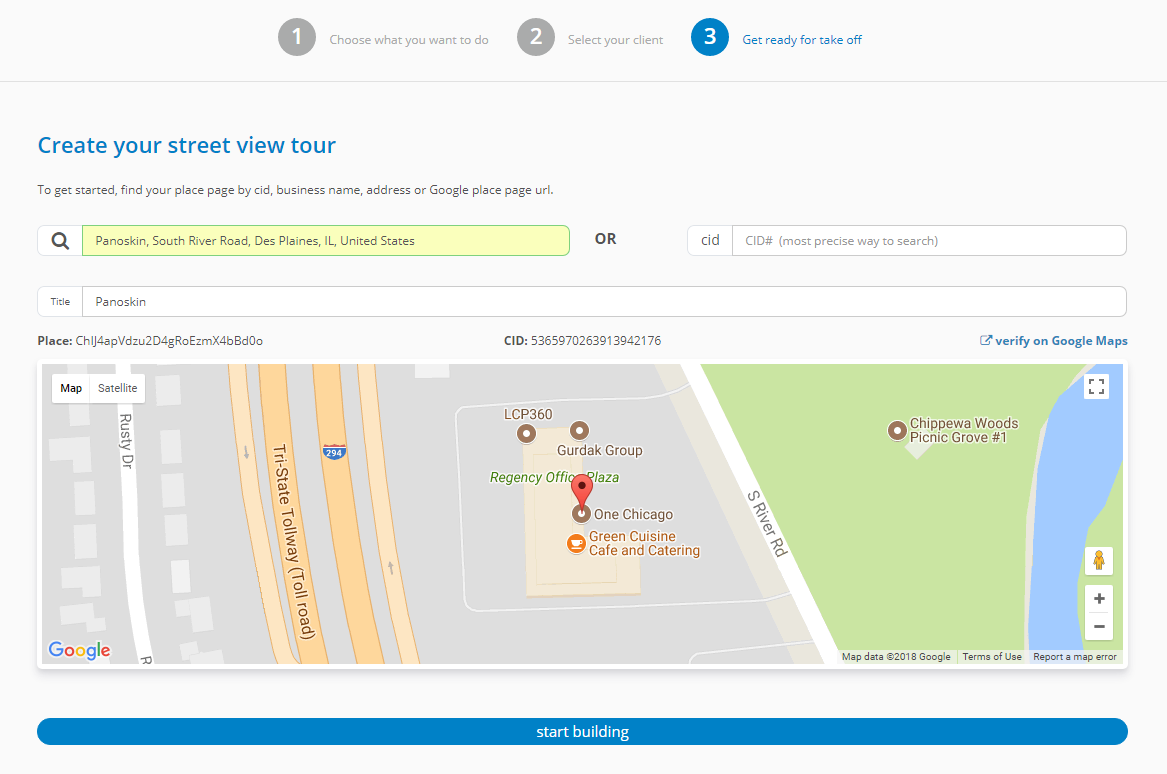 2. Make sure that your verified location has both a Place ID and a CID. If there is no CID that appears, your tour may not successfully publish to Google because Google will not recognize it as a business. All businesses on Google are assigned a unique CID. Tours cannot be published to residential addresses or unverified listings due to Google limitations.

3. Lastly, before you begin building, we also recommend verifying that you've chosen the correct Maps listing by clicking "verify on Google Maps." You will be directed to the official listing that you've chosen. If the location you've chosen is the wrong one, simply refresh the page and start over.
4. Once you're happy, click start building! Skip to Lesson 10 to begin building your virtual tour.