Setting the North is the very first step in building your tour. What is the North and why is it important? Once your scenes are published to Google, the initial view* will point to the North you set on TourBuilder or the true North that was set during shooting. Additionally, the North helps you orient your scenes to imitate real life. Lastly, if you're shooting your scenes using the true North, the TourBuilder Auto-Align Tool will work wonderfully.
*It is best to note that setting your North may not always set the initial view of your tour.
1. To begin, click Build tour in the top menu.

2. To add your first scene, click on the green plus icon in the top right corner of the scene you wish to begin with. In this example, we will begin with the storefront/entrance scene.
Once you add a scene, it will appear over on the left side of your screen and display in within the viewer. Please note: your scenes will appear in lower quality in the Publisher viewer as you build your tour. This is normal and meant to speed up the performance of the tool as you build.
3. Next, check what your True North is by clicking on the compass in the bottom right corner of the viewer. Clicking the compass with spin your scene to the default True North.
In this case, the True North for this scene is: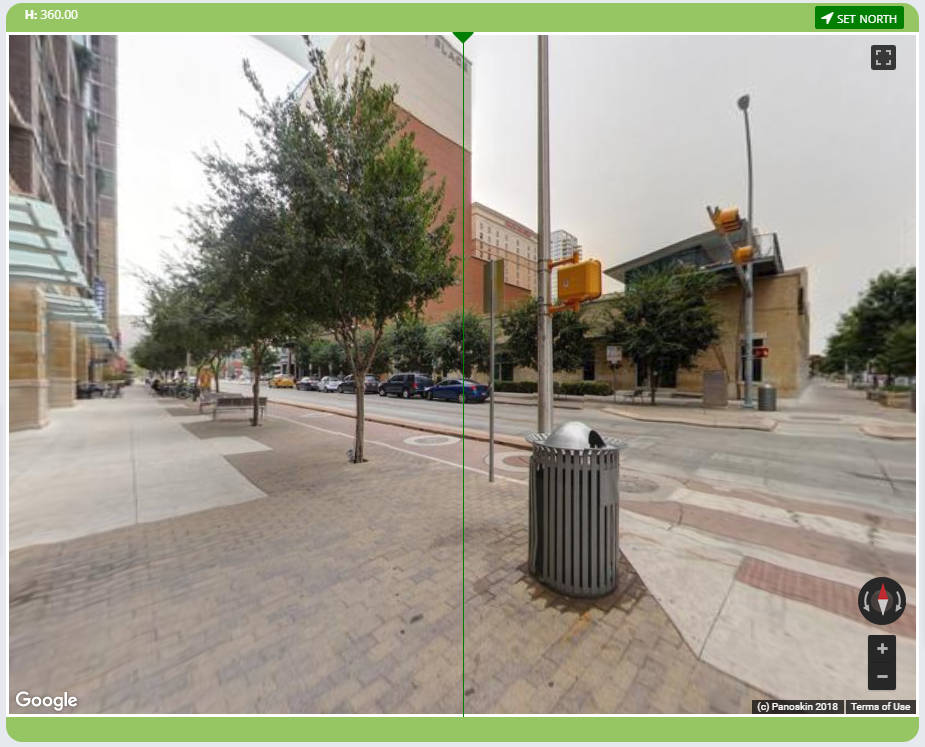 4. If you are not happy with the True North, you can manipulate the North by rotating the scene to your preferred North. Once you're happy with the setting, click Set North in the top right corner. You do not have to set the North after setting it for your first scene.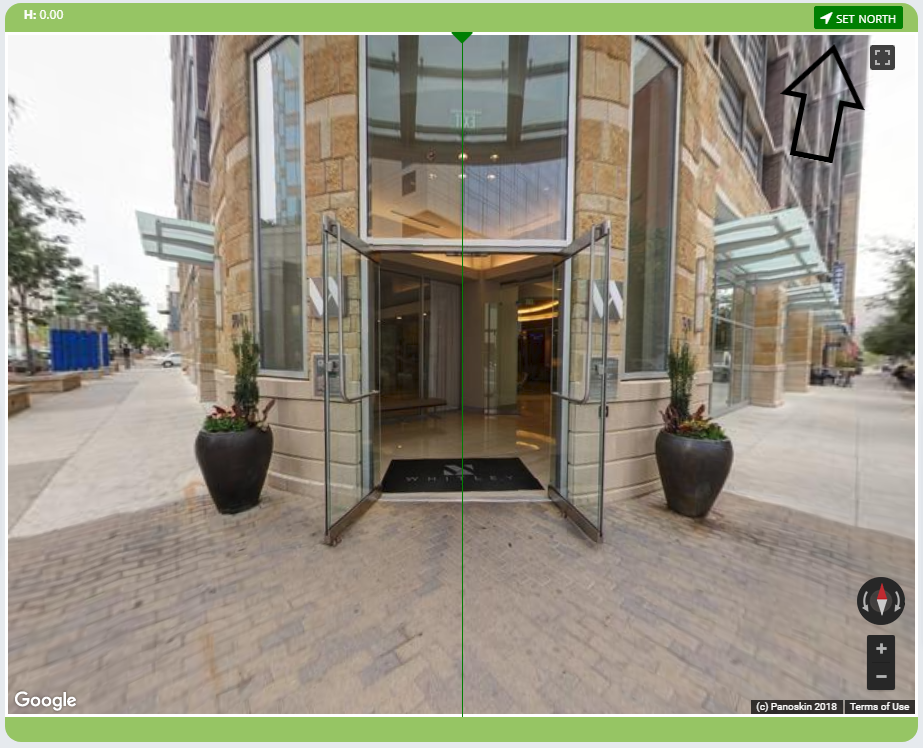 5. Once you're happy with your setting, click Save at the top and move on to Lesson 15 to learn how to connect your scenes. Lesson 16 will cover how the Auto-Align Tool works.