Besides the pre-made buttons of info, CTA, Map, Share, Contact and Full Screen you can create your own buttons as well. These buttons can either open an external webpage in a new tab or in the main virtual tour display window.
To create a new menu item button, open your tour, go to the edit tab, open the right menu item pane, and click on the green "Add Menu item" button. This will then add a new button called custom.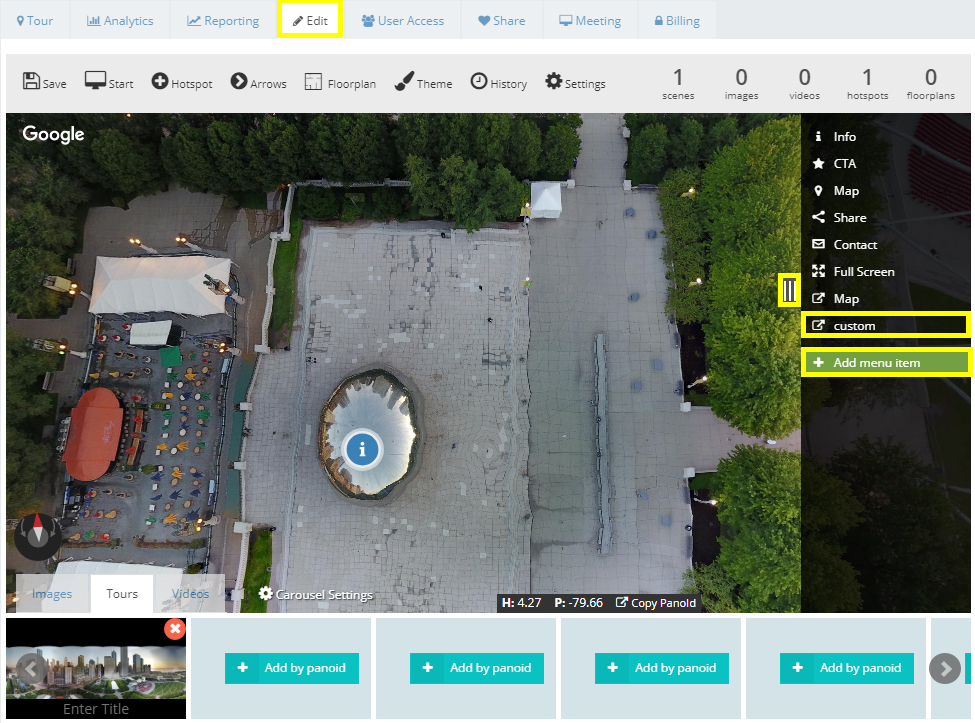 When you click on the new button it will open the settings for the custom button on from the left.
Setting you can adjust
Button label - You can change the button name by typing in the label under button text and icon. [Orage rectangle in screen shot]
Button Icon - You can change the icon by clicking on the icon at the end of the label field. [orange box in screenshot]
Page display - You can choose to have the external URL open in the tour by choosing Iframe for the button action. If you want it to open in a new tab, select "blank" for the button action. [blue rectangle in screenshot]
You can choose the external page to open but entering the URL of the page under the Button content URL [Green rectangle in screenshot]