The "Map" button displays a map on the main screen of the tour.
The location pin on the map is pulled from the coordinates of the Google Business listing and can not be edited.
You can edit the map by opening your custom tour, going to the Edit tab, opening the menu items, and clicking on the map to open the map's settings from the right.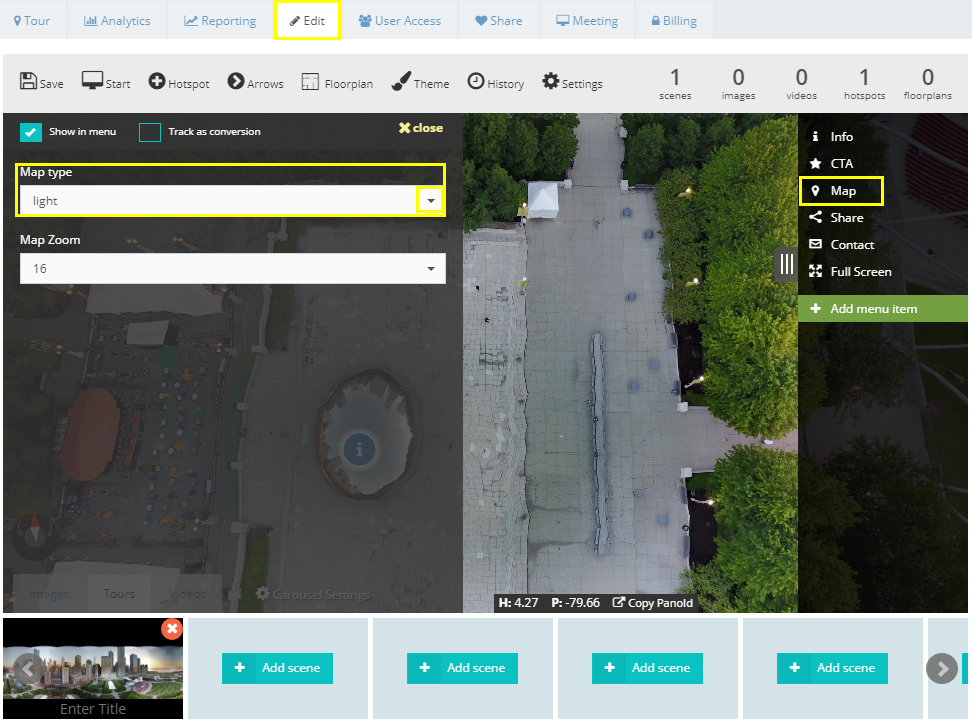 You can choose from 3 different Map Types:
Streets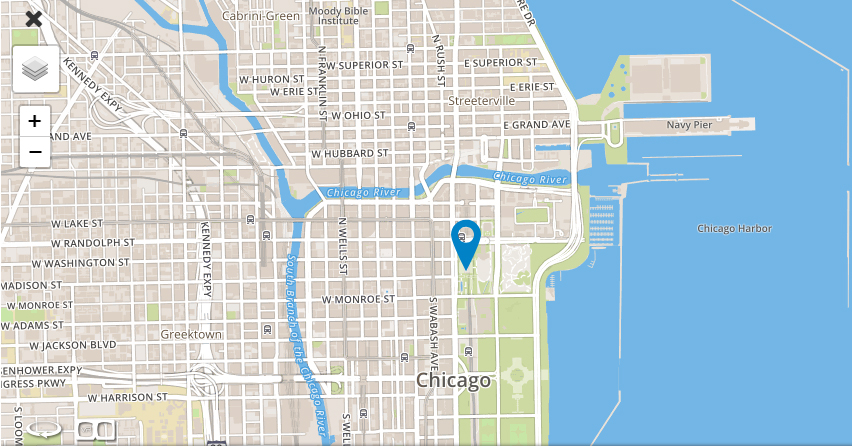 Light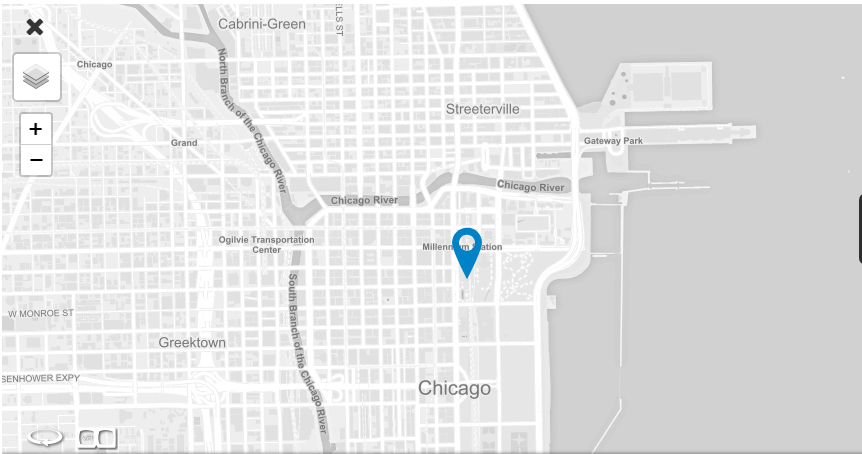 Dark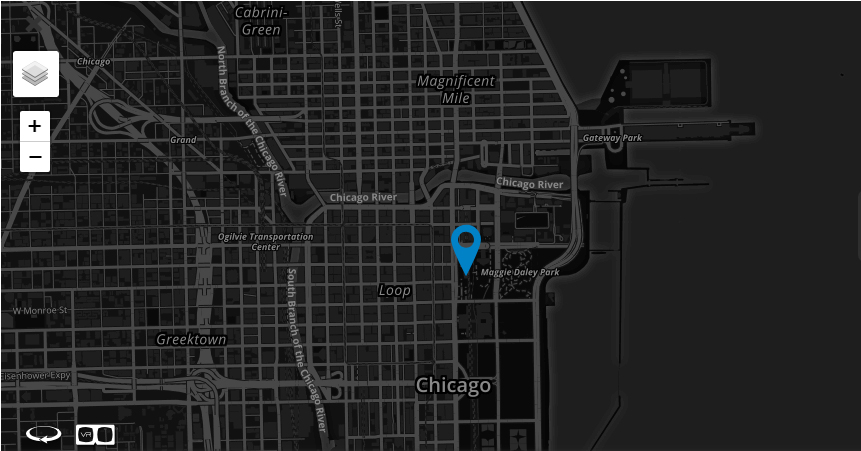 The other setting you can change with the map is the default zoom. The lower the number, the more zoomed out it is. the higher the number, the more zoomed it is.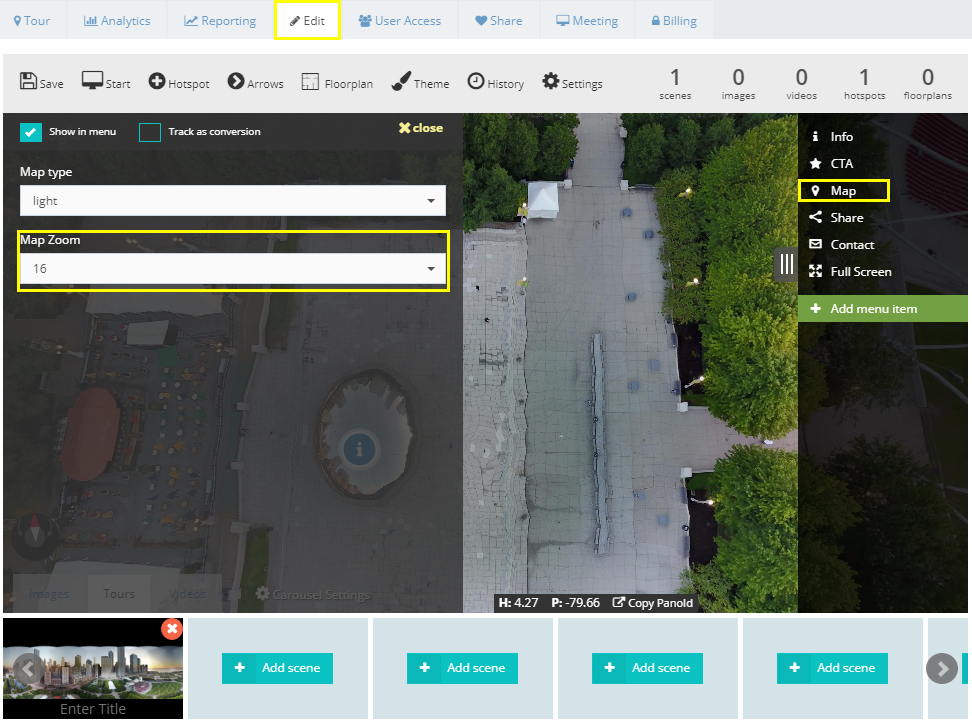 If you wish to change the map pin, you can always hide the Map button and add a custom menu item and iframe in Google Map.
The way that you would do this is by finding the listing on maps. Then clicking on the Share button. Then clicking on embed a map. Then copy the URL in the " " after the SRC =.