The share tab is one of the most important, containing the embed code you will share with your clients. You can copy the instructions and send them to your client. Their web developer should be able to take the code and embed it on their site. They can customize the style in part 1 to best fit their page.
The one thing you need to do is find out from your client where they will be embedding the tour and whitelisting the domain in the theme. Below is a link to the themes tutorial, where you can find a section on whitelisting domains.
https://support.tourbuilder.com/hc/en-us/articles/360013095094-Customizing-Custom-Tour-Features-Themes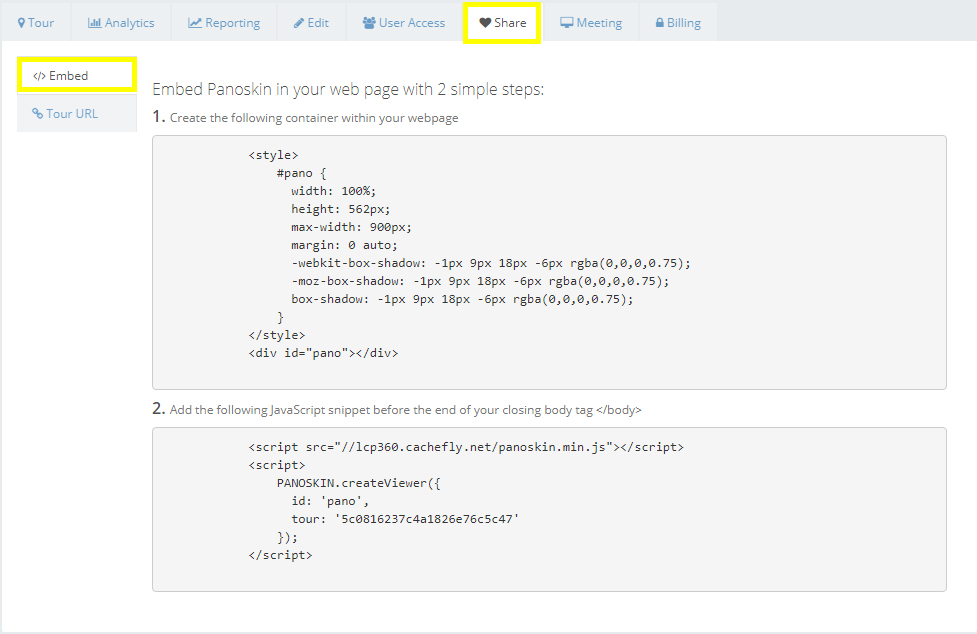 Also on the Share tab is a tour URL that you can share with anyone via social or put in an email signature. This is the same link on the share button when viewing the tour.