The reporting tab allows users to view the analyze information that is in the counters on the analytics tab. There is a sub-tab under the reporting tab to analyze each of those data types. [Yellow, Green, Orange, blue]
For visits, scene views and conversions the interface is the same.
There are 3 indicators that tell you
How many days you have selected to view
How many Visits or scene views or conversions have occurred in those days
The average per day
To select the time period to view you can
Enter in the start and end date in the fields below the average per day indicator.
You can click and drag the tabs below the graph to the start and end dates you desire
You can also easily adjust to show a certain duration in the past by making your selection in the zoom area found under the # of days indicator.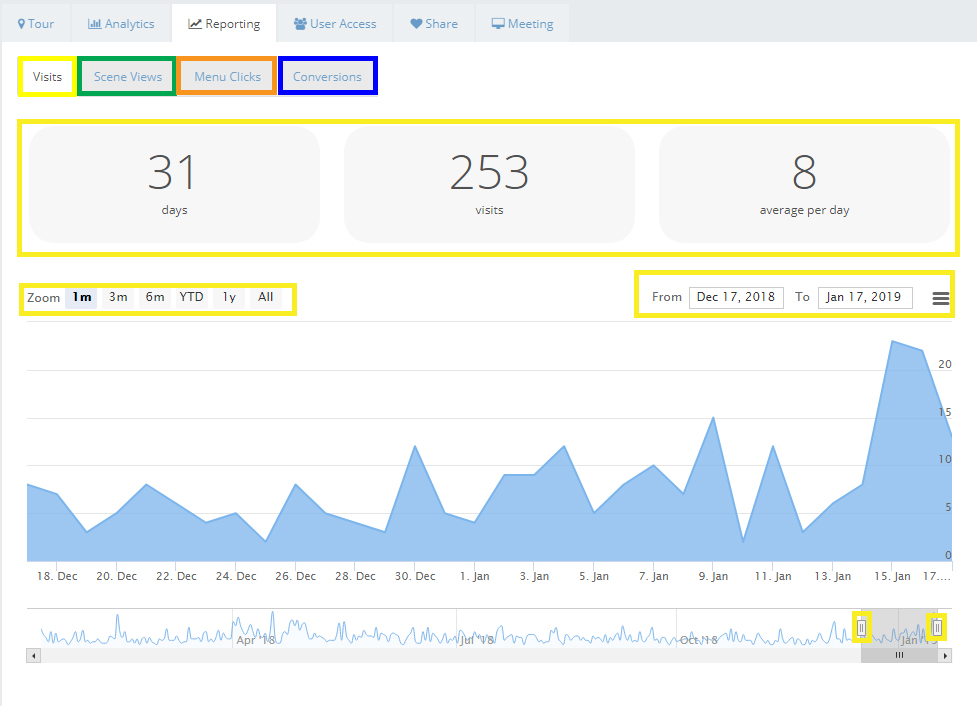 The reporting for menu clicks is slightly different as it is a bar graph as there are many different buttons to display. To set the period of time you want to see you will need to either enter the date range on the right or choose a duration of time in the past.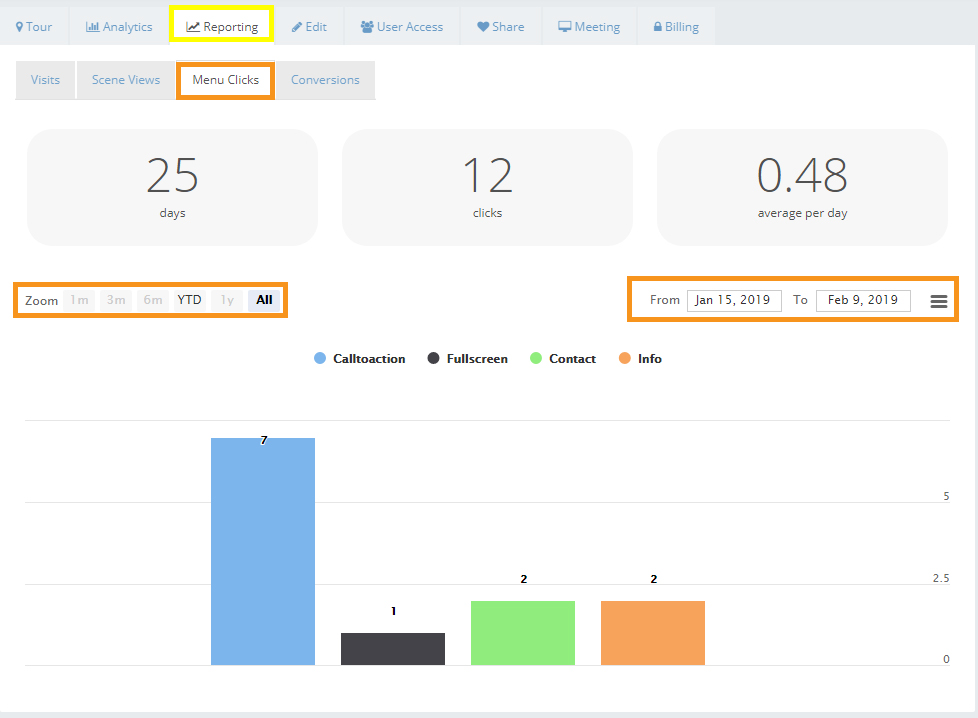 Lastly, if you would like to download the data you can do so by clicking the 3 bars next to the date range.