In the features section, you will see some functions below:

The Save Button
It is always good practice to save periodically.
The Start Button
This is very important as this will determine which 360 the tour starts from. This needs to be set for your tour to work.
To set a starting 360, navigate to the 360 you want and hit the start button. Typically we use the first 360 in the Carousel.
This will open a menu from the left, which has two tabs. On the start scene tab, hit the capture new start position button to select the 360 as the one to start from.



You will also notice next to the start scene tab; there is a start screen tab. If you select that tab, you can edit the message that shows up with the custom tour is loaded. A toggle also allows you to show or hide the start screen.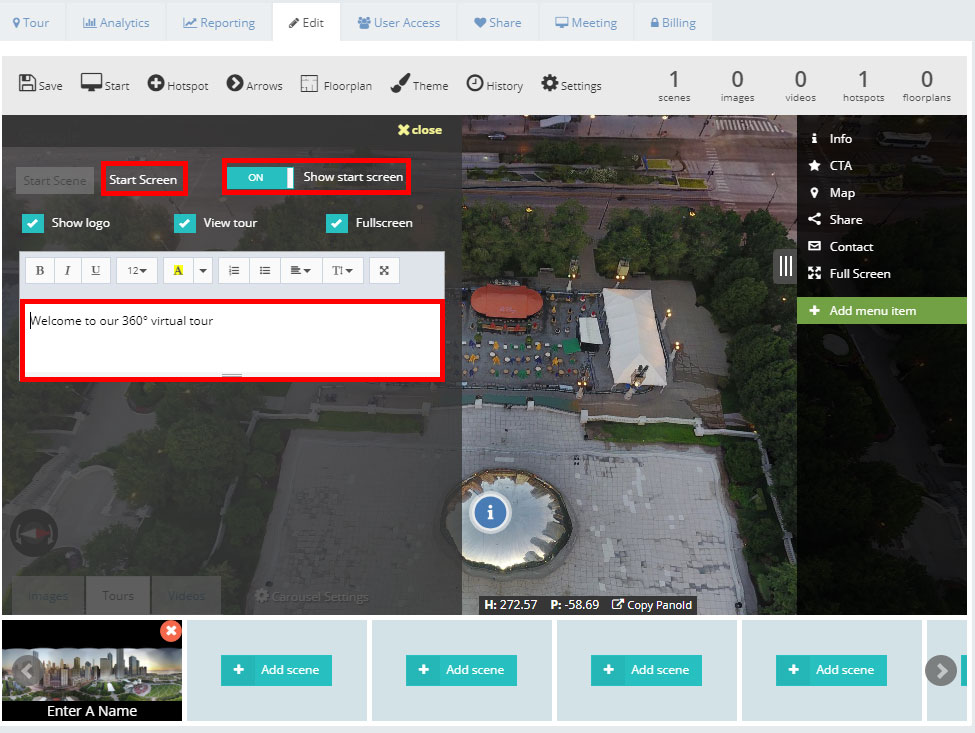 The History Button
History brings up a menu to the left. It will track changes people make. This way, you know who made the last change.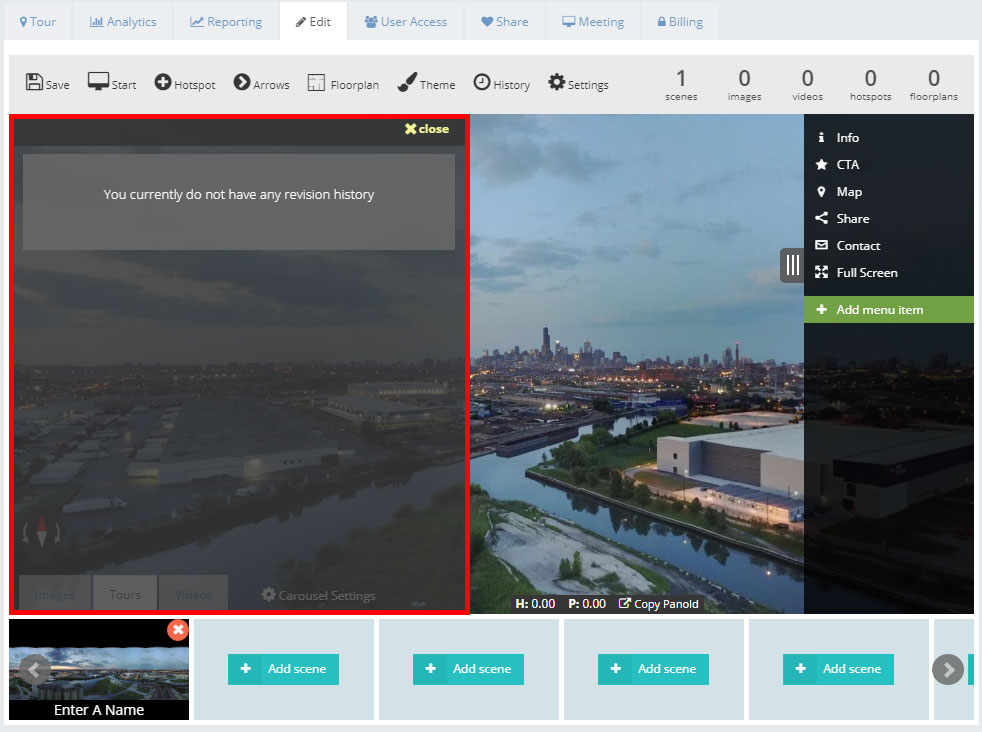 The Settings Button
Settings allow you to do the following:
you would like.
You toggle whether your tour shows the right menu with menu items.
You can also toggle on and off the auto-rotate for the 360s in the tour.
You can toggle if the right menu will auto-hide or not.
You can toggle if you would like the tour to auto-hide the right menu when the tour is iframed.