Since each custom tour is built from a Google tour, all the connections in the Google Tour will be preloaded into the custom version.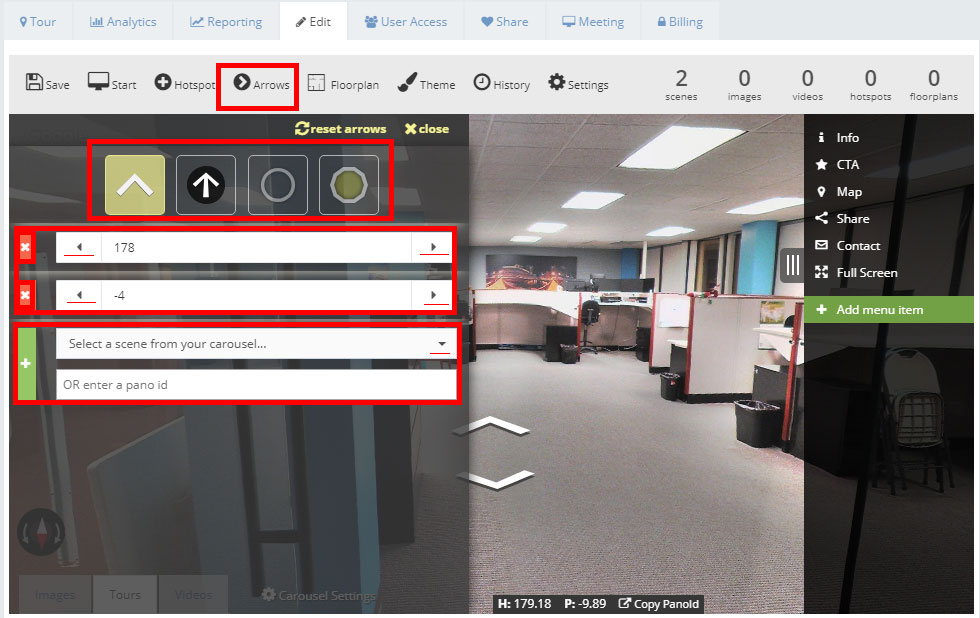 In the Arrows Feature menu, you can do the following:
You can choose the type of arrows you want. There are 4 selections to choose from.
You can also adjust which way your arrows point by clicking the left and right arrows of existing arrows.
You can also delete arrows by clicking on the white x in the red box of the existing arrow.
You can also add new arrows that did not exist in your Google tour by either

Selecting a 360 that you had added to your carousel
Entering a pano id of the 360 you want the arrow to connect to.

Just make sure you also make the arrow go back to the original pano.
How to add a 360 to your carousel
https://support.tourbuilder.com/hc/en-us/articles/360017957594-Adding-a-New-360-Scene-Thumbnail
How to find a PanoID
The easiest way is to navigate to a 360 you want to link in the custom builder and click the copy PanoId link on the image.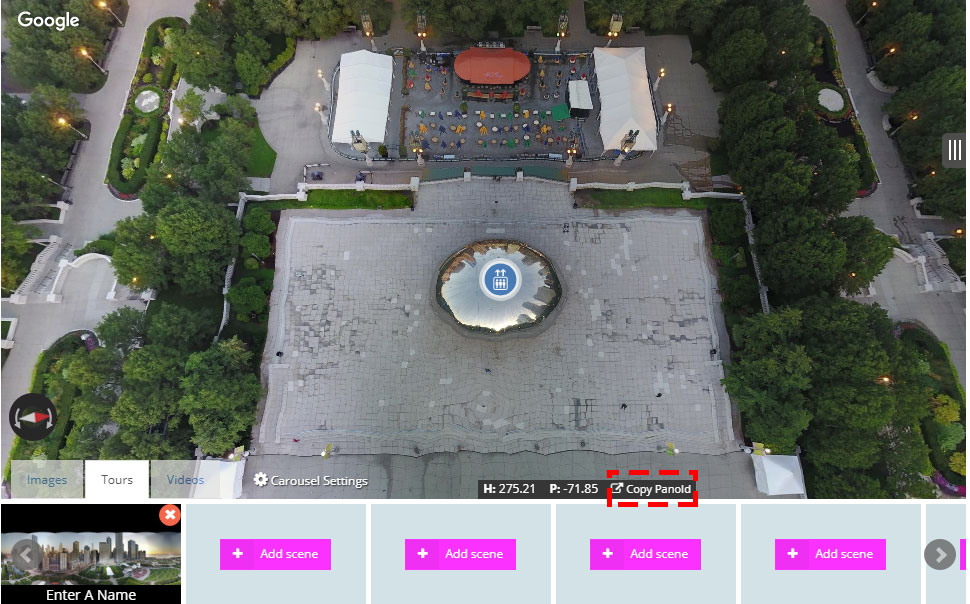 Another way to paste the Google Maps URL of a 360 in this tool is https://login.tourbuilder.com/#/tour/panoid/from/maps/url