Add an image in the Images tab to add the tab for images.
You can add an image to the images tab by clicking the Add Image button.

Once you click on add an image and select an image from your computer, you will be given options to select what you want in the image with the crop tool. You can also adjust what is selected by using the blue dots. Drag the blue dots to all the corners to select the whole image.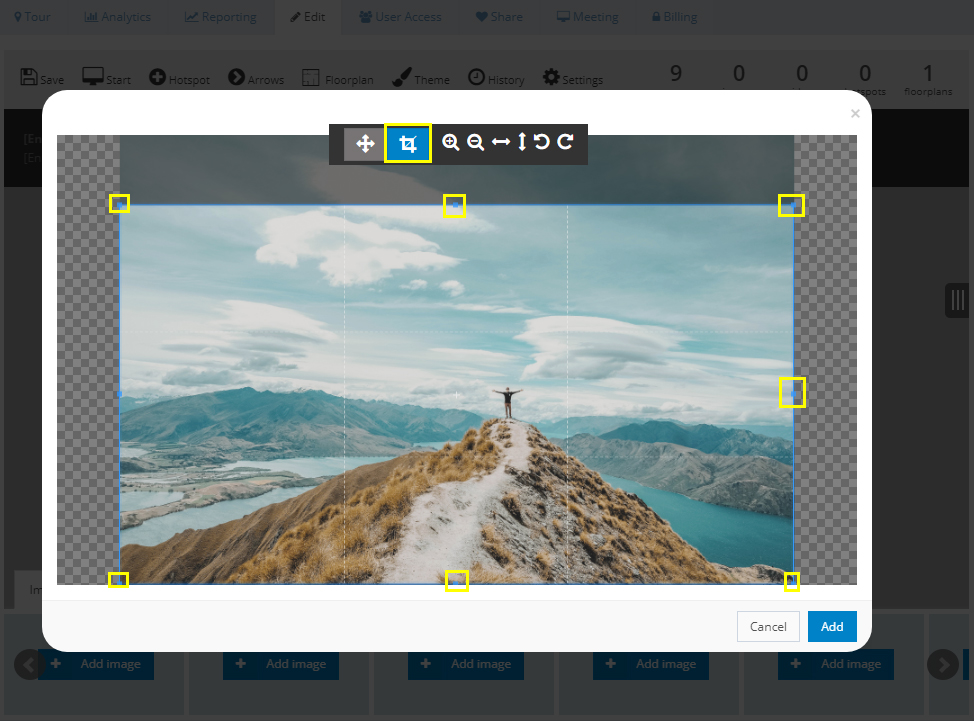 You can also move the selection by selecting the move tool and then clicking and dragging the blue box to a different screen part.