To set up your stripe account with TourBuilder:
1) Select "Accept payment with stripe" on the billing tab of your custom tour.

2) If you have a bank account in one of the 26 countries in the yellow box below, you can select the connect with stripe button. If you do not have a bank account in one of these countries you need to use create one, use Atlas, or the pay-yourself option.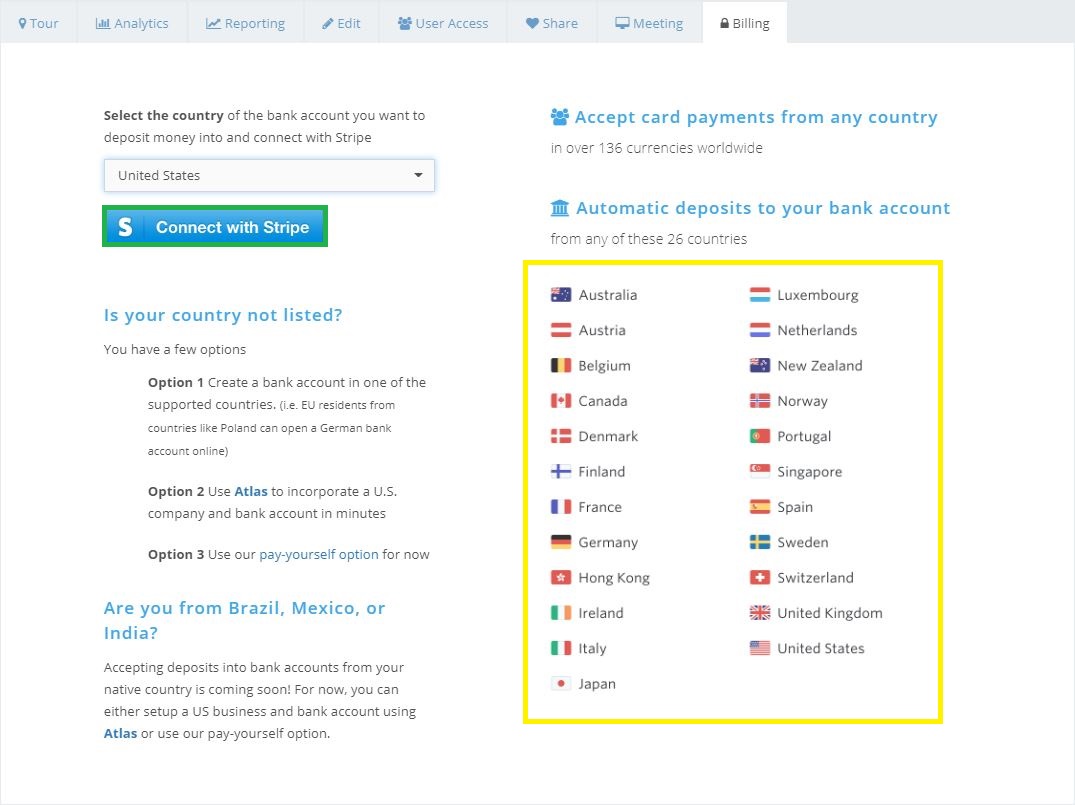 3) Complete the form to create your stripe account and authorize access; you should be ready.