TourBuilder asks you to authorize your Google account so it knows your basic information (name and email address) and your permission to publish to Google Street View on your behalf. If you need to change your authorized Google account, please follow the steps below.
Navigate to Account Settings and click on Access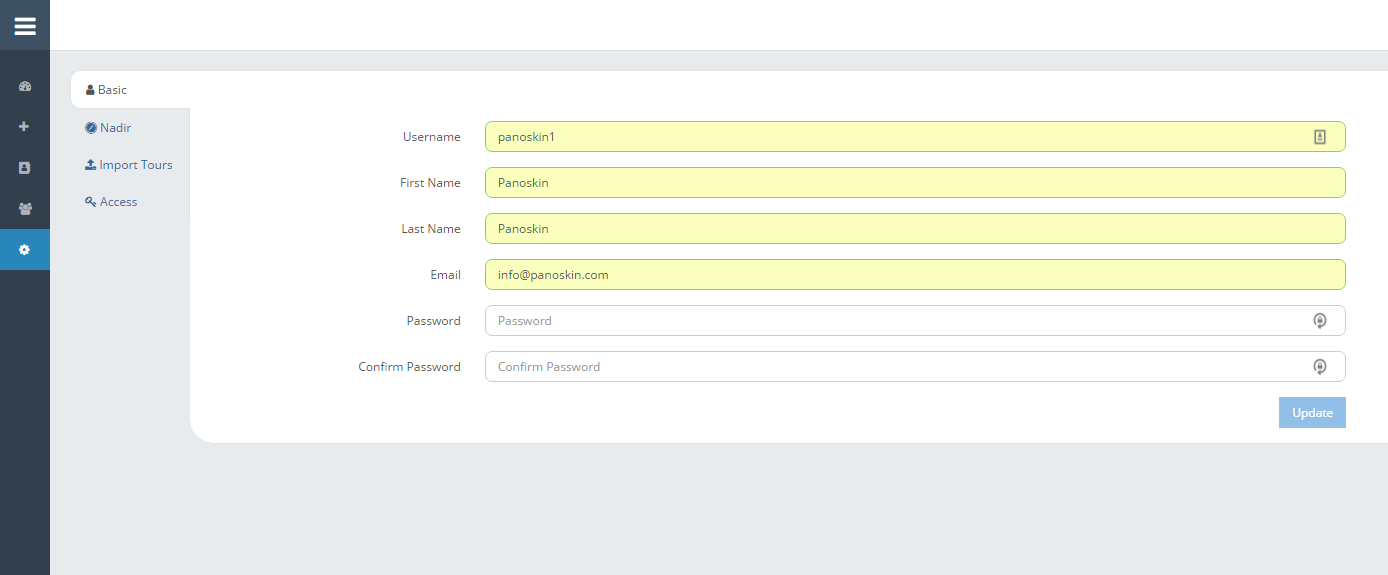 Click "revoke access"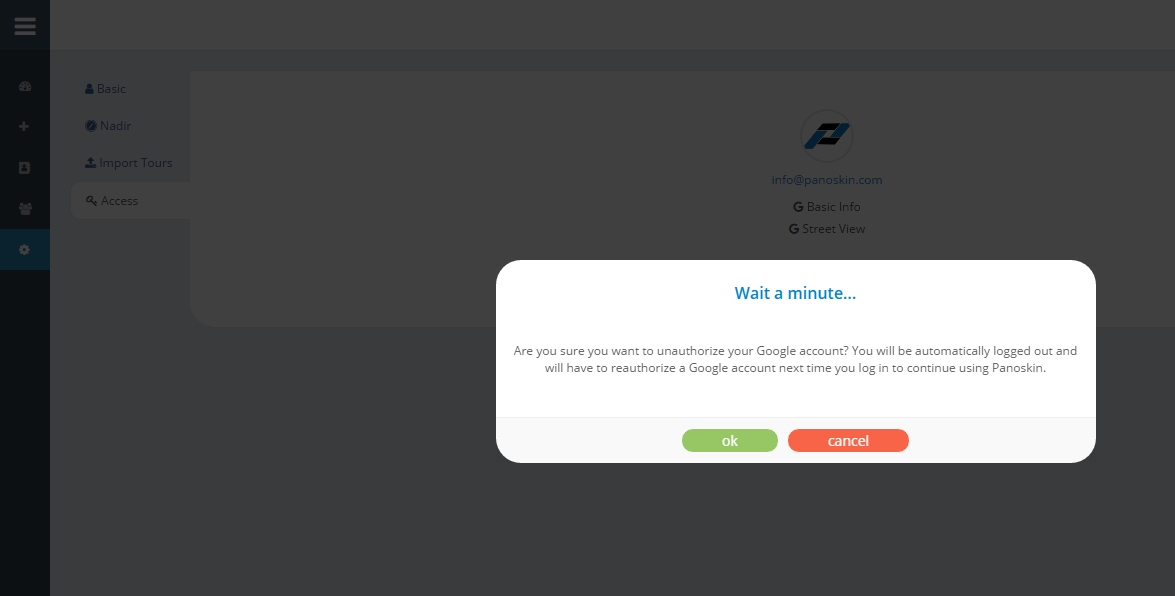 If you are sure, click ok
At this time, you will be automatically logged out of your account. Proceed with logging back into your account and reauthorize a new Google account. You must be logged into that Google account to authorize it on TourBuilder.
Please note that whichever account you have authorized in TourBuilder grants edit and publish permission to any tours you create using that specific authorized Google account. If you change to a new Google account but have tours published under other Google accounts, you must reauthorize those accounts to make any changes.
Update:
We have recently removed the requirement for Google Drive Access. TourBuilder now only needs your basic Google information (name and email address) and permission to publish to Street View on your behalf. We asked for it because photographers requested an option to upload panos from Google Drive and an auto-stitching service. Since neither of these options is currently available, we are removing this requirement. If you want to use auto stitcher or Drive upload feature in the future, you will have to authorize the use of Google Drive.