Embedding your Street View tours has not changed. You can embed from within Google Maps.
1. To do this, navigate to your client's listing in Maps.
2. Choose a photo and click on the three virtual dots that appear next to your name.
3. A drop menu should appear. Click "Share or embed image" and copy the code for "Embed image."
4. Lastly, paste this code into the website you want the Street View tour to appear.
You can also size your frame small, medium, or large or a custom size for your embedded tour. Please refer to the screenshot and embedded tour below.
Example: Hilton Chicago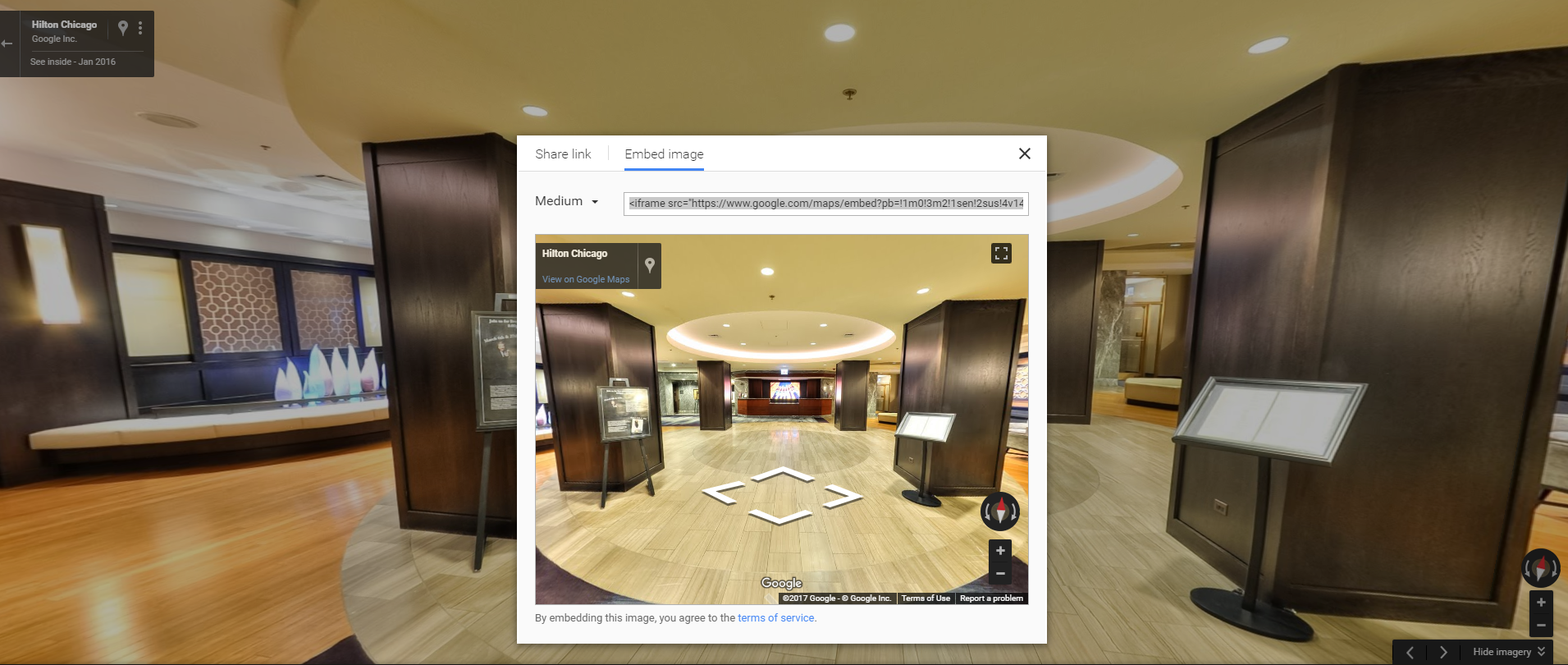 Embedded Tour: Hilton Chicago